Istarske mumije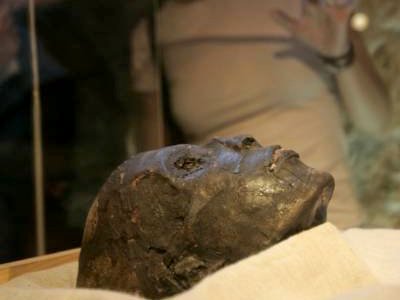 In Vodnjan, a town located north of Pula, 22 kilometers from Medulin, stands St. Blaise's Church with the Collection of Sacral Art.
Among the numerous paintings, reliquaries, mass vestments and vessels from the period between the 14th and 19th centuries, the primary tourist attraction are Vodnjan's mummies (corpi santi).
It is believed that the body of St. Nicolosa, Benedictine nun who died in Venice in 1512 is the best preserved mummy in Europe. Bioenergy healers have proved that the body of Nicolosa Bursa emits a 32-meter bioenergy circle. It is also said that there have been 50 miraculous healings in the body's close proximity.
In this largest Istrian church that can hold as many as 5,000 worshippers there are also mummified bodies of St. Leon Bembo, St. Giovanni Olini, as well as body parts of St. Sebastian and St. Barbara.
The collection of mummies was brought to the church in Vodnjan 180 years ago, when fleeing from the perils of war it was brought from Italy by Gaetano Gresler. How these bodies, which were not embalmed, have failed to decompose and have been preserved until today (the oldest dates from the end of the 12th century) - still remains a mystery.